Kansas City, Mo., August 18, 2023 — AgriBank and Agriculture Future of America (AFA) selected Julia DeSalvo and Allie Schenewerk as recipients of the William J. Collins Scholarship.
The scholarship is part of the AFA Leader and Academic Scholarships program. It gives children of Farm Credit employees within the AgriBank District who are planning to pursue agriculture-related careers, or a future occupation in rural America, access to premier personal and professional development and financial assistance for their college education. This year's two outstanding students are pursuing four-year degrees and are passionate about the future of the agriculture industry and rural America.

DeSalvo, of Center Ridge, Ark., will begin her studies this fall at Southern Arkansas University. She plans to major in agricultural business. After completing her degree, she plans to attend law school and pursue a career in ag law.
Schenewerk, of Jefferson City, Mo., will begin her studies this fall at Saint Louis University. She plans to major in biology with a plant science concentration. After completing her degree, she hopes to someday conduct research to make genetic modification of plants a solution for greater efficiency and sustainability within agriculture.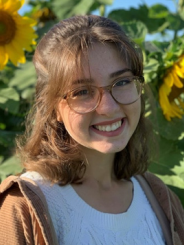 With a commitment to investing in each scholar's leadership development, AFA's scholarship program also includes sponsorship to AFA Leaders Conference. The conference is AFA's main leadership development event, which provides soft-skill training and connects students with peers and industry professionals.

AFA selects over 800 students from across the nation to attend AFA Leaders Conference, held annually in November. College students pursuing careers in agriculture and food can apply for the conference through Sept. 6. For more information about Leaders Conference, visit https://www.agfuture.org/experiences/afa-leaders-conference.
William J. Collins Scholars
Julia DeSalvo, Center Ridge, Ark., Southern Arkansas University
Allie Schenewerk, Jefferson City, Mo., Saint Louis University
About Agriculture Future of America
AFA builds bridges for young leaders to foster engagement and innovation in food and agriculture through premier leader and career development experiences. With program participation increasing 28% in the last five years, AFA has provided more than 24,000 leader development experiences to college leaders and young professionals from more than 200 colleges and universities throughout 43 states since its inception in 1996. AFA has awarded more than $11 million in academic and leader development scholarships. For more information about AFA, visit agfuture.org.
About AgriBank
AgriBank is part of the customer-owned, nationwide Farm Credit System. Under Farm Credit's cooperative structure, AgriBank is primarily owned by local Farm Credit Associations, which provide financial products and services to rural communities and agriculture. AgriBank obtains funds and provides funding and financial solutions to those Associations. AgriBank and those Associations comprise the AgriBank District. The District covers a 15-state area stretching from Wyoming to Ohio and Minnesota to Arkansas. For more information, please visit www.AgriBank.com.
Contacts
Agriculture Future of America
Phone – 816-472-4232
Email – programs@agfuture.org
AgriBank Communications
Phone – 651-282-8609
Email – AgriBank.Communications@AgriBank.com